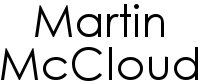 About
At the moment, I'm teaching English to students in Japan. This summer, I'll be returning to web design.
Contact
CV / Resume
Personal Details
Date of Birth
21 Jan 1978
Nationality
British

Languages
English (native)
Japanese (conversational)

Experience
2004-2009
Senior High School ALT
Niigata-ken, Japan
2003-2004
Web Designer
Unisys, UK
1999-2003
Software Engineer
Unisys, UK
summer 1998
Software Developer
British Telecom, UK
Education
1996-1999
BSc Computer Science
Durham University, UK
1994-1996
A-levels (inc. Computing and Maths)
Wilberforce College, Hull, UK
Current Projects

Takada English School needed a new bilingual website to promote its services to new students whilst informing current students about social events and regular newsletters. They required the website to be maintainable without needing to edit HTML.
The solution is a WordPress site with a bespoke theme.